It's getting colder, it's getting wetter.
Time to sort the needles, organize yarn by color, untangle the circulars' cords and dig out the stitch markers from the bottom of the grocery bag you've been using for projects.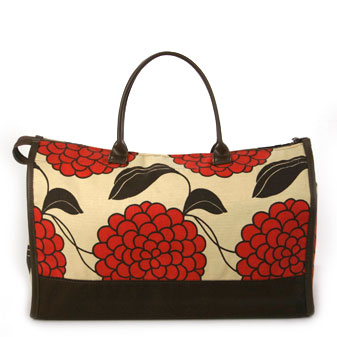 This Californian company makes very high quality roomy bags using Amy Buttler and other designer fabrics. Perfect for a trip to the beach (or away from it if you already live here).
We have 4 different models in various sizes. Many pockets or just one big compartment, handles or shoulder strap - there's got to be one to match your outfit or your stash.
25% OFF Needle Cases and Wraps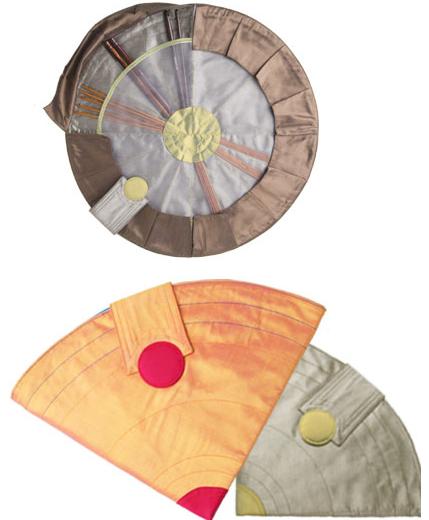 Lantern Moon is a Portland company that makes the sweetest silk wraps for needles. Not only are they gorgeous, but also very well designed to hold all your tools: Double-pointed needles, circulars, straights, crochet hooks.
Portion of Lantern Moon's proceeds goes to educational programs in Vietnam (where the wraps are produced). Pictured is the genius fan wrap.
Never again will you have the nagging feeling that you "could swear you had this size already".
Hint-hint! Do you know a knitter that would like one but will never treat herself?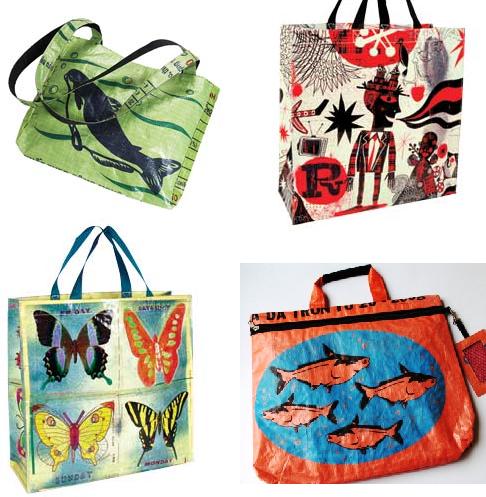 Blue Q uses fiber made of melted plastic bottles and grain sacks to weave their very sturdy and very cool looking bags.
The other bags on the picture are Fair Trade, sewn in Cambodia out of fish feed and grain bags.
SAVOUR * CREATE * GIVE