Teas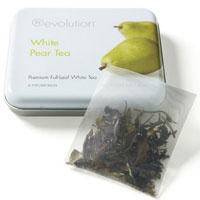 T-SPOT takes pride at packaging the choicest loose leaf teas right here in the store. By doing it we ensure the freshness and quality of every cup of tea you drink. Our offerings include classics like Assam and Darjeeling teas, English Breakfast, Rooibos, and Green Jasmine - all of these are Organic teas, by the way. But we also are never afraid to mix our own, exciting combinations like Black Jasmine Crème, Mango Mate Energiser, Ginger Orange Peach Black Tea, or ever-so popular Coconut Chai, with big slabs of toasted to perfection coconut.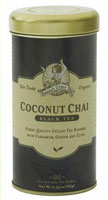 In addition to loose leaf teas, you will find two great lines of tea bags in T-SPOT. Revolution Tea has developed a special flow-through teabag, that allows the full leaf tea inside to unfurl to its full potential. The leaves themselves are not teabag grade (lower grade) teas, but premium grade.
The other brand we carry are Organic Fair trade teas by Zhena. Their eco-friendly round tea sachets are full of flavours like Black Rose, Red Lavender and, once again, Coconut Chai.